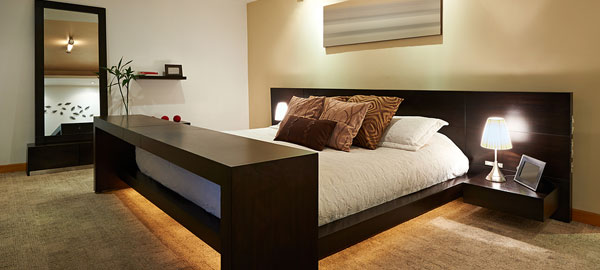 Staging is the process of presenting your home in a way that makes it most attractive to a large number of buyers. A properly staged home often decreases the time a property is on the market and can lead to a higher sales price. Here are a few tips used by professional stagers to prepare a house for a successful sale:
Think Curb Appeal
To sell your home, you need to get prospective buyers to walk through your front door. Keep your lawn mowed, plant fresh flowers depending on the time of year, and keep your garden weeded. Power wash the front of your house and consider re-sealing your driveway. Paint your front door and replace the hardware if it looks worn. Splurge for a new doormat. Cozy up your front porch and make your home look inviting. Make sure the front of your house (as well as the interior) is well-lit.
De-Clutter
You may not consider your clutter to even be "clutter." Look at it from the perspective of a buyer. People prefer clean, organized spaces. Clutter-free environments actually make homes appear larger and more open. Remove all knickknacks, mail and papers. Pay special attention to closets. Yes, people will open those doors. Reorganize your pantry so it appears spacious and clean. Use model homes or homes that are featured in magazines as your inspiration.
Make it Sparkle
Think of this step as a super-charged spring cleaning. Clean your baseboards, walls, kitchen cabinets, tile grout and ceiling fans. Wash your curtains and rehang them. Thoroughly clean your kitchen appliances inside and out. Make sure bathrooms shine. If you have a wood burning fireplace, eliminate signs of soot and messy ashes. Pay to have your carpets cleaned. Keep hardwood floors dust-free and gleaming. Consider hiring a professional cleaning team.
Tackle Those Handyman Projects
Fix dripping faucets, nicks on wood cabinets and furniture, old caulk, are just a few projects that need to be fixed before you place the For Sale sign in your yard.
Depersonalize Your Space
Go through and remove the things that make the space "your house" so potential buyers can see themselves in the house instead. This step will also help prepare you for leaving your home.
Go for Neutrals
You may love your bright pink master bathroom but it may not be everyone's cup of tea. Keep it neutral and help potential buyers envision themselves in the space.